For the kids or colourful adults in your lives!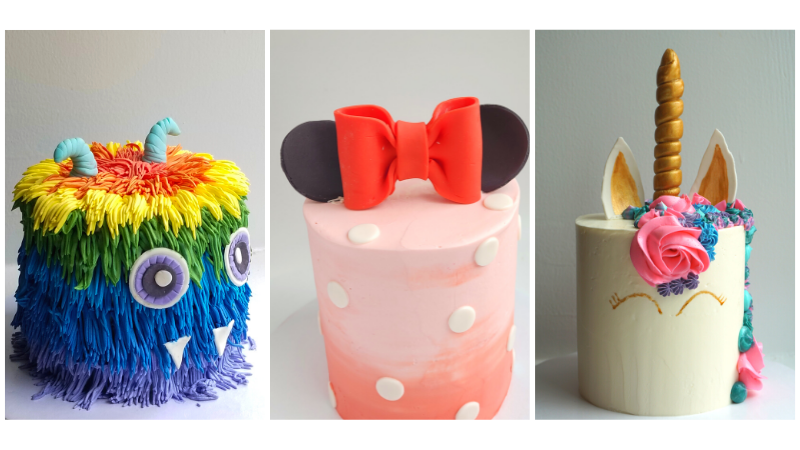 We get the question all the time: Do you make cakes for kids?
Our answer is always the same: Yes! We make cakes for every occasion and every person!
The main difference between our "cakes for adults" and "cakes for kiddos" is a bit of whimsy and maybe a bit more colour! Our LenJo aesthetic remains pretty much the same.
As fancy as some of our cakes are, we love dreaming up fun and colourful cakes for your kiddos! (Or the colourful personality you're ordering a cake for!)
We still hold fast to our values of being 100% team buttercream (using fondant only to accentuate our design) and placing a greater emphasis on great quality ingredients.
The best part about making cakes for kids is the fact that those tiny humans are just so excited that they get a cake made specifically just for them! Their smiles say it all.
We usually suggest that toys can be added on to a kids' cake to help bring it to life, if needed. The benefit is that your kiddo gets two gifts in one!
Check out our gallery to see some fun examples of kids cakes we've done in the past!
Take a look at our kids' cakes gallery to check out some fun examples of the work we've done in the past to see if you feel inspired! You can also see images of our work on our Instagram page too.
If you're ready to book, head to our availability calendar to check your date, and schedule a consult with us!