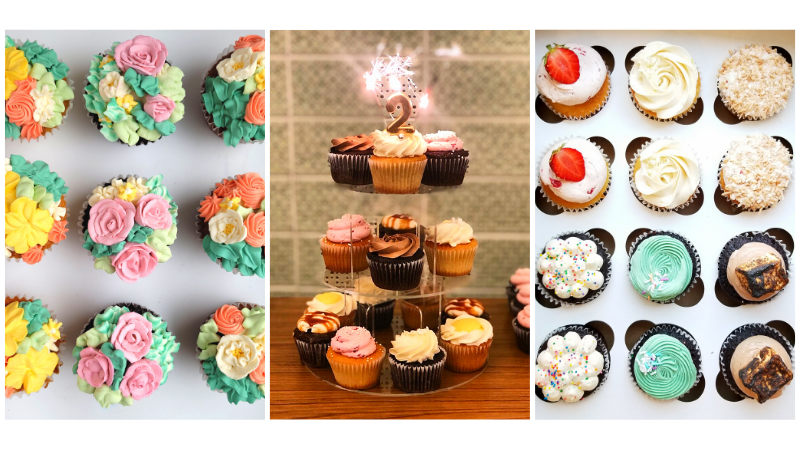 Cupcakes are perfect for any occasion: birthdays, corporate events, family barbecues…even weddings!
They are a hassle-free way of getting dessert into the hands of your guests without having to remember additional cutlery, plates, or a cake knife/server (and eliminate the additional clean-up too)!
Coming out of a pandemic, cupcakes were the go-to dessert item. Guests touched the one they were taking and that was it! Individual boxing for take-home treats became popular too.
The options for cupcake flavours are the exact same as cake flavours – which means there are heaps! Cupcakes can also be filled if you're looking at a design that may not fit with the natural colour of the flavour your chose (eg. having floral cupcakes as pictured above, but you want chocolate buttercream – hide it in the centre!) or you just want an element of surprise.
We sell cupcakes by the dozen, so there is plenty of opportunity to choose multiple flavours and give your guests lots of options.
If you're keen on placing an order, you can head to our bespoke cakes page where you can find more information about our order process.
Take a look at our cupcake gallery to check out some of the work we've done in the past to see if you feel inspired! You can also see images of our work on our Instagram page too.
If you're ready to book, head to our availability calendar to check your date, and schedule a consult with us!