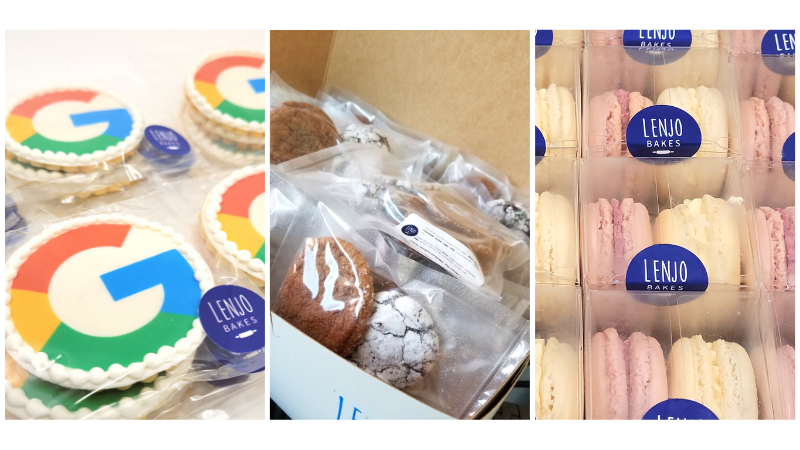 You've been assigned the responsibility of sourcing food for your corporate meeting/event. Now what!?
Well, depending on what you're looking for, we are here to help!
In the past, we've put together individual snacking boxes for conference-style meetings, arranged cookie and square boxes for team lunches, created custom sugar cookies for client/staff appreciation days, and even vacuum-sealed treats to be mailed across the province to employees working from home.
Now that folks are slowly making their way back in to the office (at least occasionally), we'd love to make it super simple to have LenJo Bakes be a part of your event!
If you're looking for dessert options for your team/office, you can head to our dessert table page to see what our offerings look like. We can also curate individual boxes out of these options for a whole or half day meeting (think a mini cinnamon roll, muffin, cookies, and squares) so that people can choose when and what to snack on throughout the day.
If you're looking for logo sugar cookies for an upcoming anniversary or appreciation day – we can do those too! The cookies can even be individually packaged for easy distribution.
If you're looking for savoury options, we can provide focaccia pizza by the tray (for lunch/afternoon snack) or breakfast pies (for…well, breakfast! Or maybe brunch!)! Just type whichever option you're keen on in to the "other" section on your consultation form.
Speaking of our consultation form: you can head directly to our Calendly link here to book some time to chat with us about your corporate order!
Here are some of the companies we've had the pleasure of working with recently: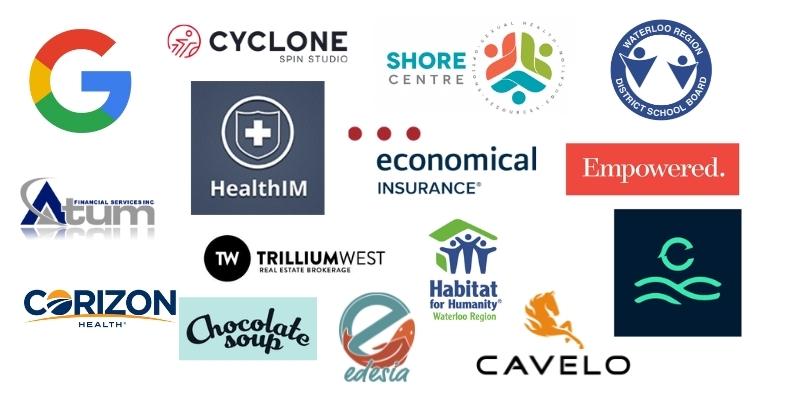 And as always, feel free to check out our gallery of past corporate orders we've done to see if anything inspires you!